Expansion of the production facility
May 2020
The construction of the extension to the production hall has been successfully completed.
Steigerwald Strahltechnik GmbH in Maisach has developed rapidly in recent years as an international market leader in the manufacture of electron beam machines and systems for welding and perforating.
Accordingly, across all areas, be it the development of the total turnover, the number of customised systems produced or the resulting number of employees, a steady, positive growth has been recorded and new milestones have been set.
Consequently, the assembly capacity has been doubled in recent months and a new production hall with an additional area of approx. 1,200 m² has been built on the company's own premises.
The new production facility with built-in heavy-duty cranes now enables a more process-optimised production of our machines.
Since its completion in the early summer of 2020, we now have the best prerequisites for continuing our positive growth and significantly optimising the processing times for our electron beam machines.
The construction of the production hall was completed in time for the next orders.
Progress pictures of the hall erection:
May 2020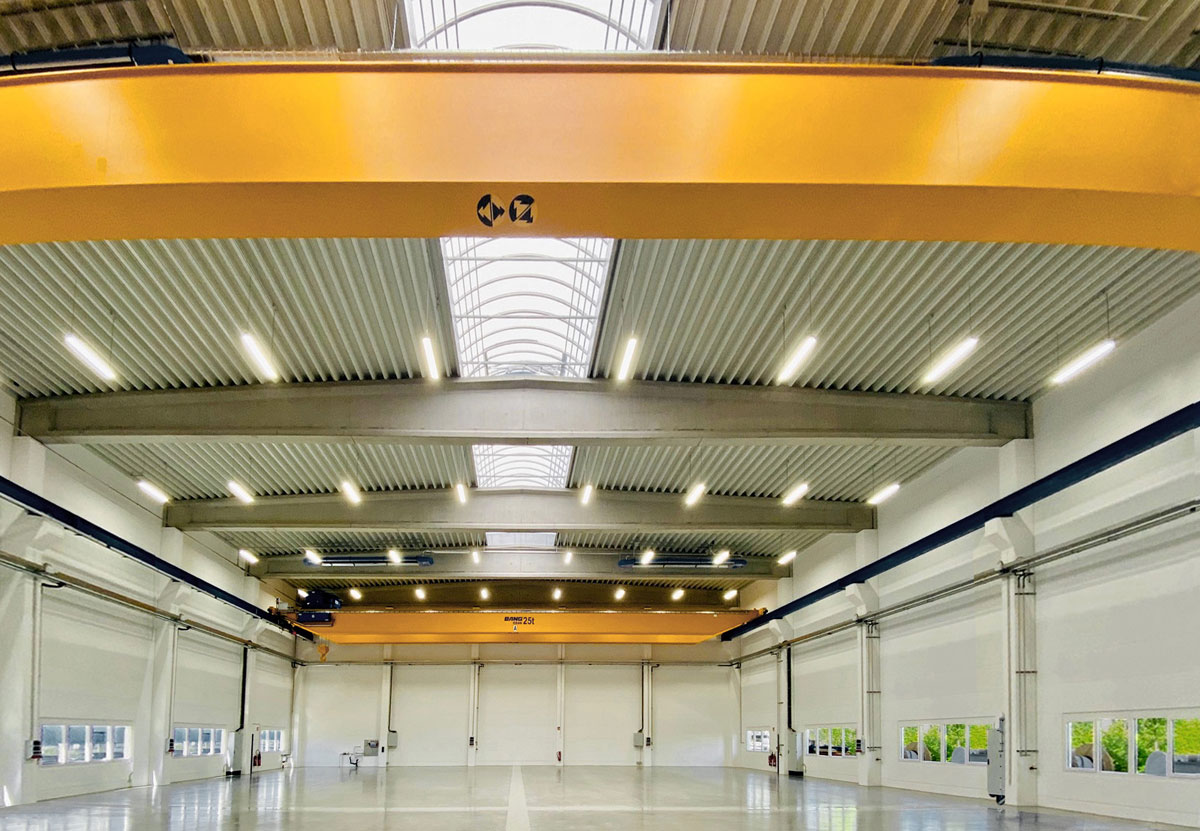 January 23, 2020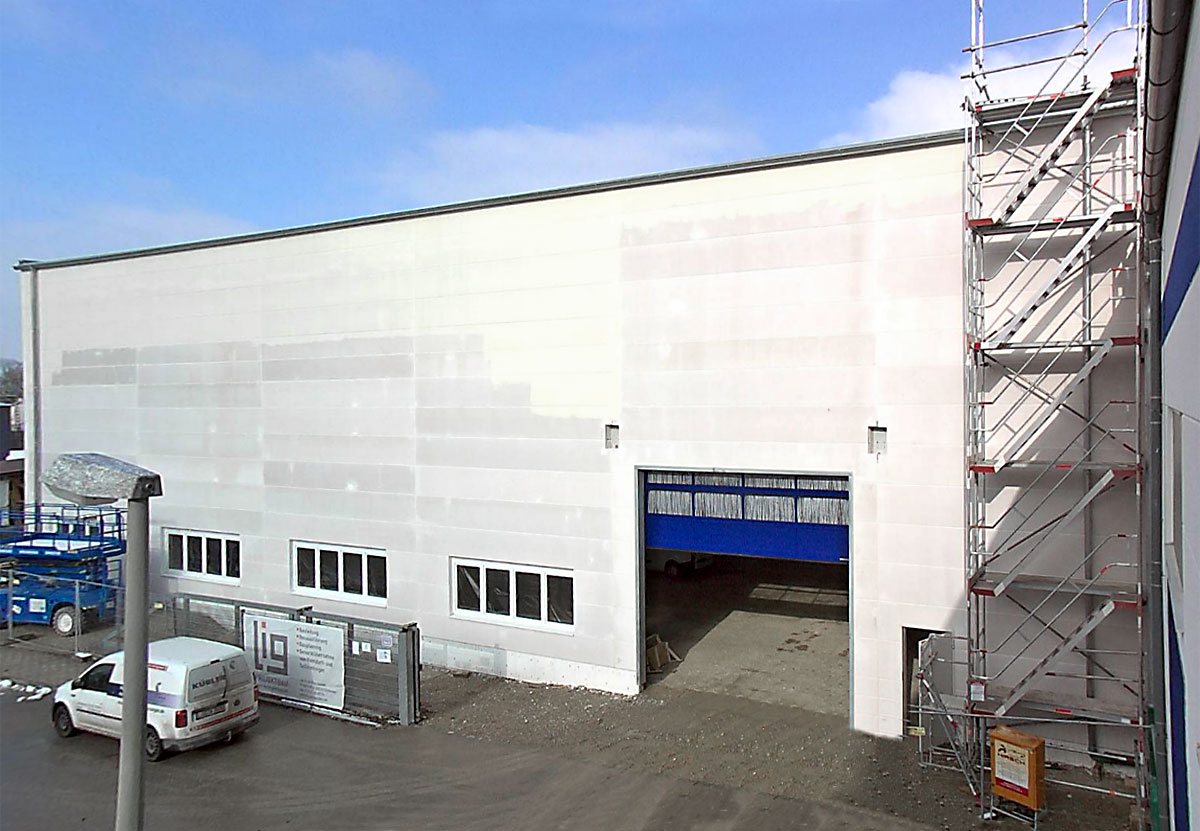 November 27, 2019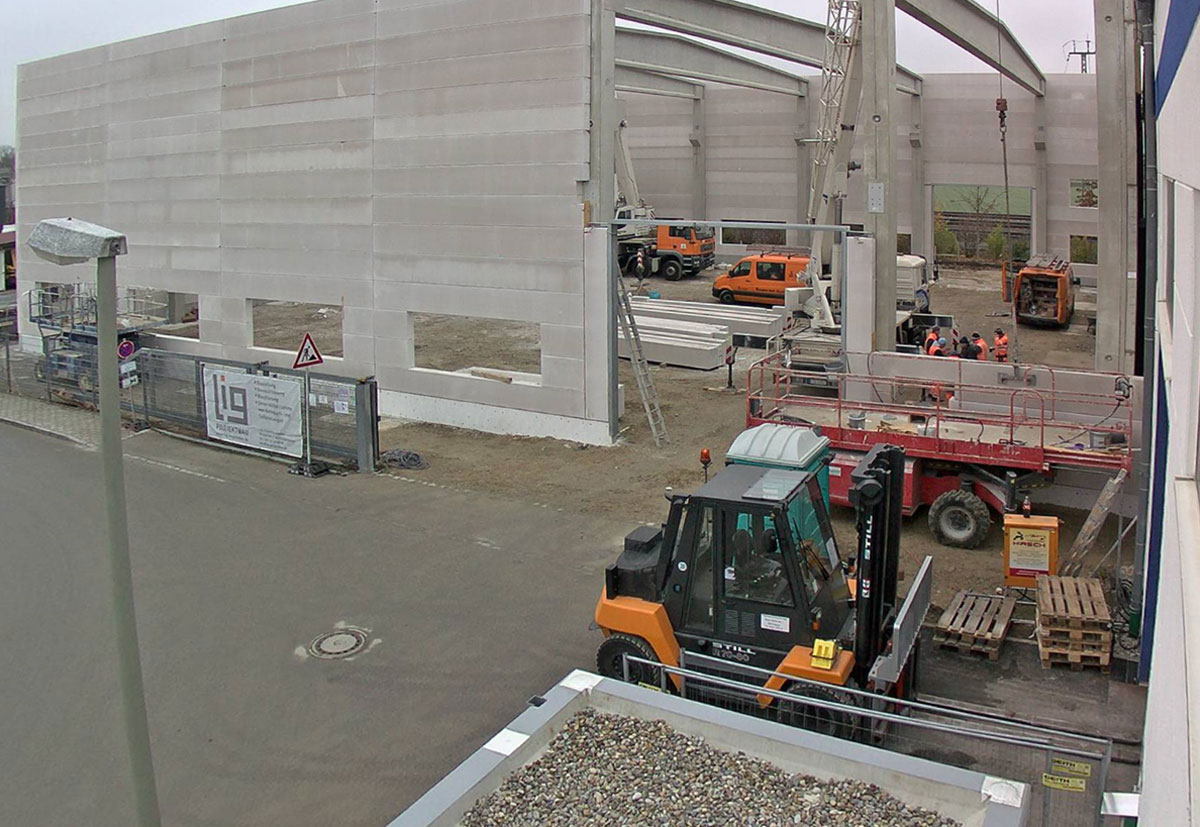 November 11, 2019
October 10, 2019