Expansion of the production facility
September 2019
The work for the extension of the production hall has begun.
Steigerwald Strahltechnik GmbH in Maisach has developed rapidly in recent years as an international market leader in the manufacturing of electron beam machines and systems for welding and perforation.
Accordingly, a steady, positive growth could be noticed and new milestones could be set across all areas, such as the growth of total sales, the number of customer-specific systems produced or the resulting number of employees.
Consequently, the assembly capacity will be doubled in the coming months and a new production hall with an additional area of approx. 1,200 m² will be erected on the company's own premises.
Additionally, the new production facility with installed heavy-duty cranes will enable a process-optimized production of our plants.
After completion in the 1st quarter of 2020, the best prerequisites will therefore be in place for continuing the positive growth and significantly optimising the processing times for our electron beam machines.
The heavy-duty cranes are assembled and the interior work has begun.
Progress pictures of the hall erection:
January 23, 2020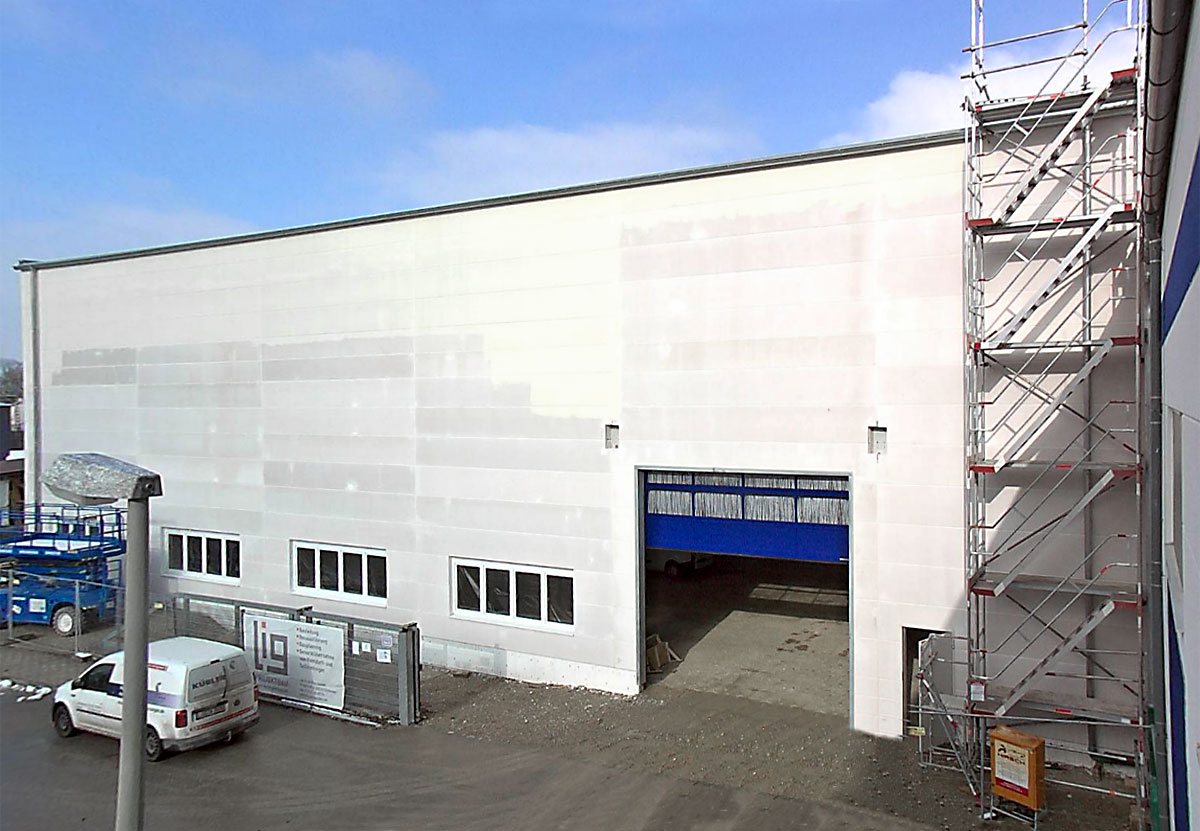 November 27, 2019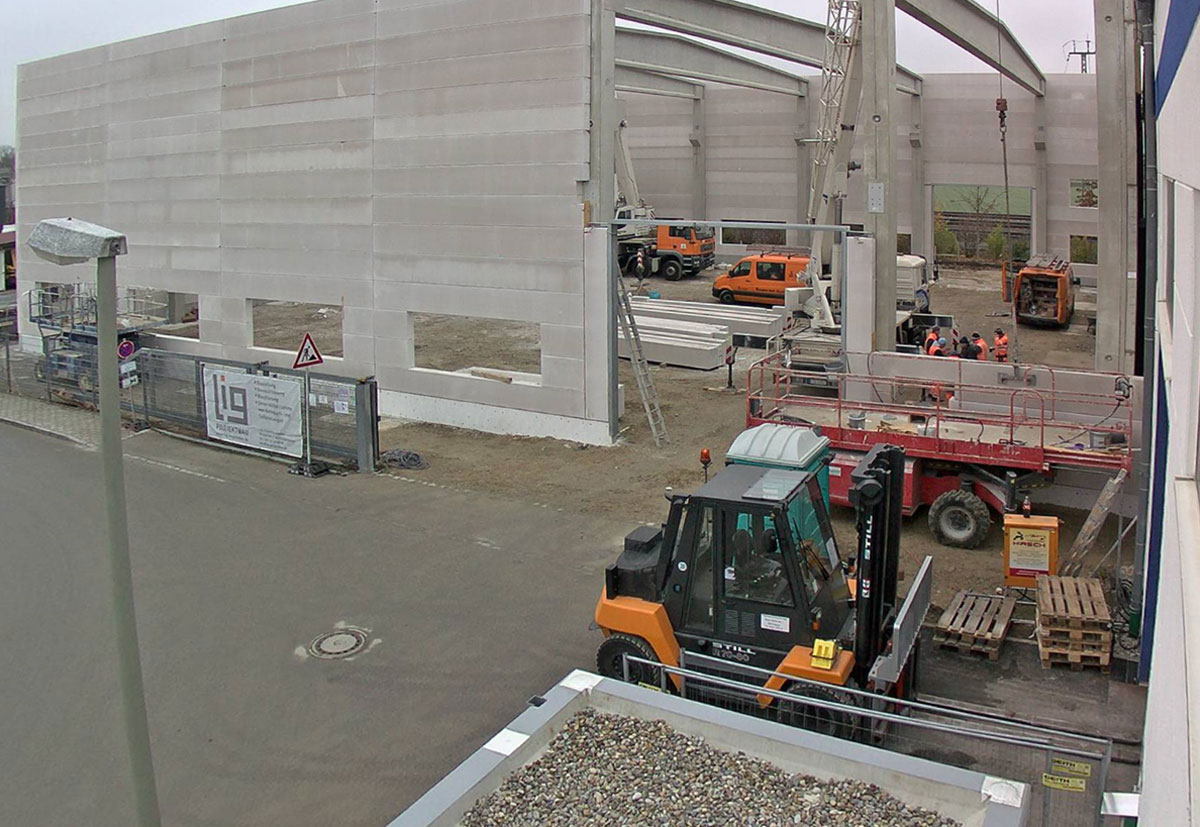 November 11, 2019
October 10, 2019